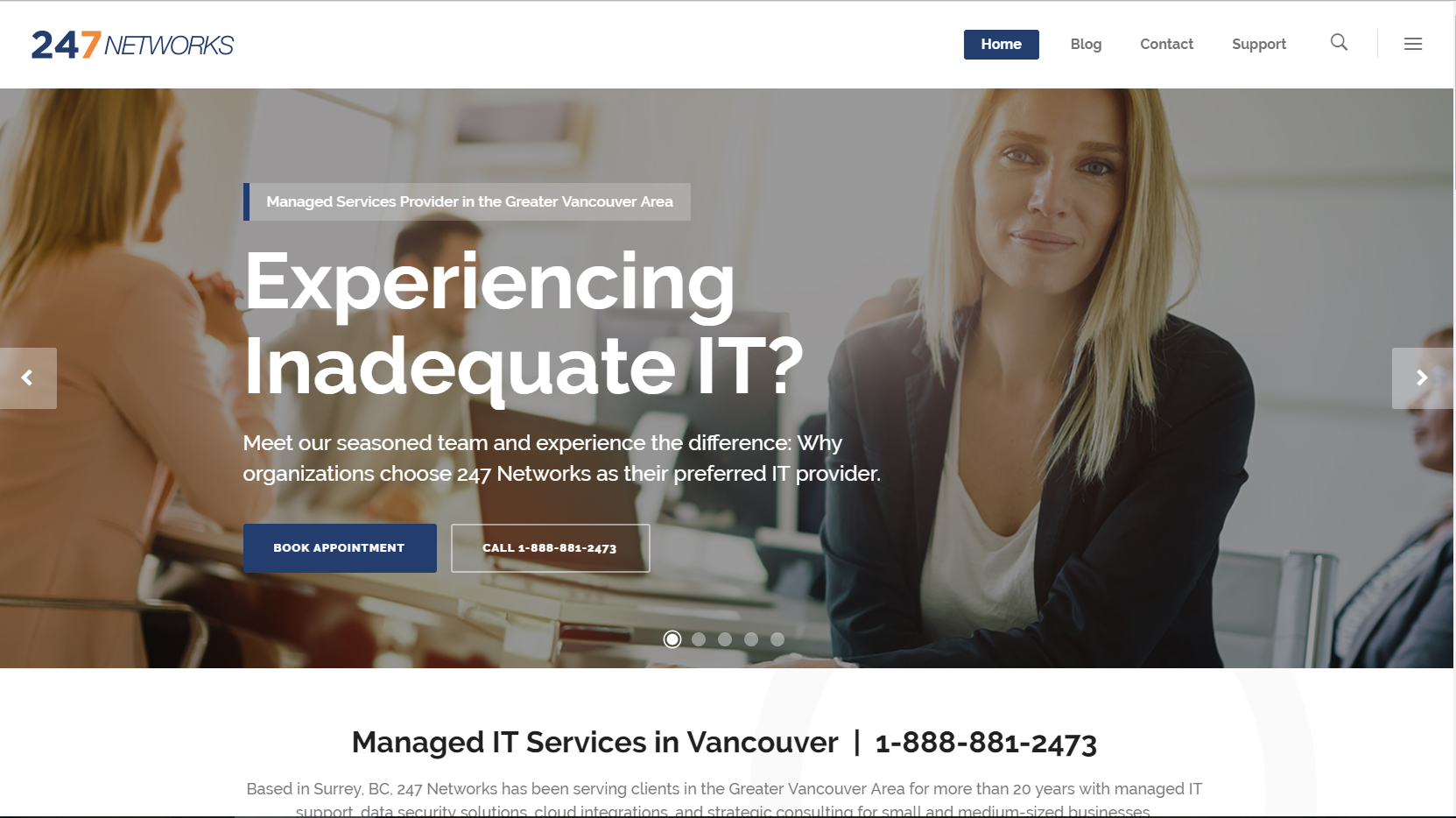 Welcome to 247 Networks newly launched website!
247 Networks has been upgrading internal infrastructures, internal systems, optimizing inefficiencies and focusing on our customers.  Part of the overhaul includes updating a website that is a little bit more modern and interactive.
The website will be upgraded in separate phases and will continue to grow with content, resources, and links to important and trendy issues at hand for all businesses and organizations.
If you know someone who is looking for Managed Services in Vancouver or Outsourced IT, ask them to get in touch with us and we would love to discuss about how we can help.
Watch out for more content coming soon!